Creatively Curated Plate
Image source: IN Noosa Magazine
The Sunshine Coast's culinary festival, The Curated Plate returns with a 2022-sized serving. Deb Caruso peruses the menu.
Strap yourselves in and loosen the belt buckle for a tempting, tasty and terrific taste tour of the Sunshine Coast's food and drink scene when The Curated Plate returns from 29 July to 7 August.
Making its debut in 2019, The Curated Plate showcased local produce curated by international, national, and local chefs to foodie audiences from the coast to the hinterland. Following cancellations in 2020 and 2021 due to the pandemic, the event is back with a tasty twist.
In what the organisers have dubbed a '2022-Sized Serving'; The Curated (side) Plate will 'build from the ground up' with local businesses driving a creative calendar of more than 85 events from workshops to tours; brunches to lunches; farmgate experiences to gala dinners.
The ten-day program will showcase more than 170 producers, chefs, restaurants and cafes, tourism and event experiences and farm-gate activities with more experiences expected to be added to the program in the coming weeks!
From tours of farms, distilleries, breweries and markets; to masterclasses on fermentation, coffee and organic farming. Sample perfect matches such as Cider and Cheese (who knew?!); Pol Roger and Seafood (of course!) and Mr Barista coffee liqueur and donuts! From a Taste of Switzerland in Coolum; to native bushfoods and seafood cruises; seafood banquets and long lunches galore – there is truly something to suit every taste and budget.
Check out The Curated (side) Plate 2022 program and get booking!
WHAT'S ON THE PLATE
Producer and Farmgate Experiences

Workshops and Masterclasses
Food & Beverage Tours and Experiences
Hospitality Events
Brunches and Lunches
To see the full calendar of culinary events, visit www.thecuratedplate.com.au
---

Podcast, Pinot & Duck
If you love our Everyone has a Story: Conversations from the Sunshine Coast and Noosa podcast, you'll love this!
Enjoy a delectable three-course lunch prepared by Market Bistro's Executive Chef Harry Lilai and Head Chef Daniel Dobra and paired with matching pinot and inspiring conversation from some of the Sunshine Coast's most interesting blokes. Be entertained by chats with local chef and restaurateur Tony Kelly; Powderfinger drummer Jon Coghill; IN Noosa Magazine food Writer, Chef and Champion of local producers Matt Golinski and rising star in Australian Motorsport, Harri Jones.
The host of IN Noosa and Hello Sunshine Magazine's Everyone has a Story: Conversations from the Sunshine Coast and Noosa Podcast, John Caruso, will introduce the guest speakers to share their story over the very best drops of Pinot paired perfectly with duck and dessert.
---

Lunch & Learn
Get hands-on with Fermentation Fun with Nourishing Wholefoods when Masters Lenni and Shaw will teach you the secrets of fermentation and how to make your own take-home sauerkraut! Or sign up for Home Grown Goodness to go on a farm tour with Mick Dan who will share the principles of organic farming and how you can apply them at home. Both workshops include a warming winter lunch by Frankie's Woombye with fresh, seasonal produce harvested from the farm.
---

Cocktail Master Class
Want to know the difference between a Boston shaker and a standard shaker or what glass your cocktail should be served in, garnishes and condiments? Join Simon Jones for a hands-on introduction into the world of muddling, shaking and stirring. Test, try and serve your favourite cocktails on the day and get reserved seating for lunch or dinner depending on your date choice.
Distillery Tour
Enjoy a comprehensive tour and look into the Paradise Rum Distilling process including a tasting paddle and Paradise Rum hat or t-shirt.
---
Pol Roger & Seafood Degustation
Enjoy five courses created by Executive Chef Ben Achurch and matched with a line-up of Pol Roger Champagnes including the iconic 'Sir Winston Churchill'.
---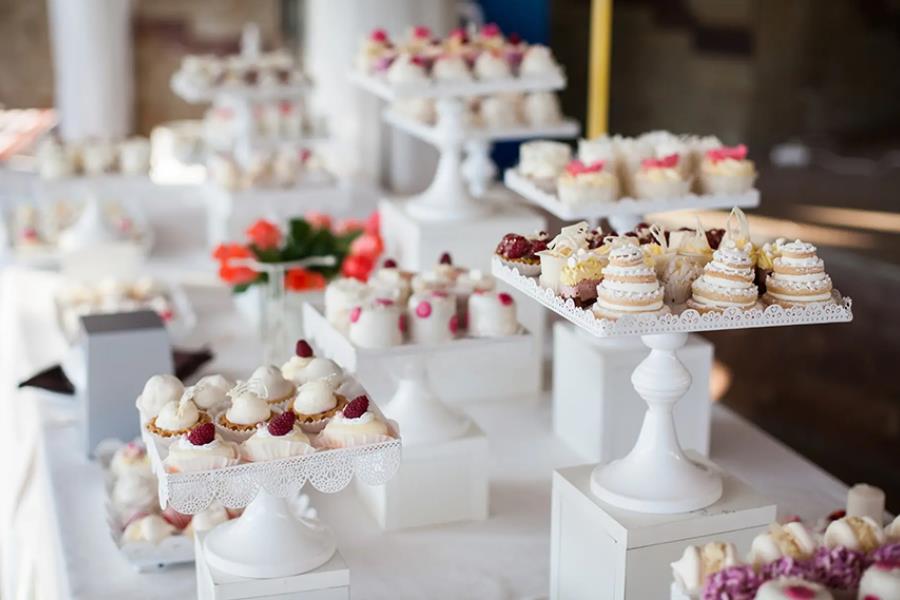 White Masquerade Picnic
"Couture and canapé are just another Saturday night until you add a mask." Gossip Girl
Enjoy an elegant picnic soiree under the stars and twinkling lights of NightQuarter. Opening exclusively for the event, wear a masquerade mask and stylish all-white for Dinner En Blanc vibes. White-clothed picnic tables will snake through NightQuarter from the Enchanted Garden to The Backyard. Enjoy live entertainment from a harpist, roving masquerade stilt walkers and then dance the night away with smooth RnB funk and live sax with 42 Band.
It's the perfect setting for long conversations and genuine connections as the sun sets.
---

Gin Dinner
For all you gin lovers, this special dinner is one not to be missed! In collaboration with Sunshine Coast distillery Sunshine & Sons enjoy a three-course dinner and paired gins at Malt Shovel Taphouse. Sunshine & Sons is everything you love about the Sunshine Coast and everything we love about great spirits. Pot-distilled in the hinterland rainforest, their gins evoke all the promise and the memory — the allure and the warmth of Queensland's beautiful subtropical coast. Let the coast spirit shine.
The Malt Shovel Taphouse kitchen team has crafted a menu specifically paired with the flavours of Sunshine & Sons gins. Enjoy a gin and tonic on arrival, followed by an interactive communal dining experience with matched beverages from Sunshine & Sons.
---

Hello Sunshine Sunday Soiree!
Savvy! Surprising! Spirited!
**SOLD OUT!**
Enjoy a stunning Sunday lunch at the stunning Palm Creek Estate with four-courses from Matt Golinski and Josh Smallwood (ex-Rickys) with The Wonky Loaf's signature sourdough bread, gourmet condiments and pastries!
Savvy! Surprising! Spirited! Dress in yellow or add a splash of sunshine to go in the draw for best dressed!
Transport is included in the ticket price!
---